A bi-weekly video series featuring rotating members of the Odaptix team plus business thought-leaders and experts. Forward-thinking, open-minded and candid, Odaptix conversations are aimed to entertain and educate business leaders of all types.

From topics such as the impact of considering (or failing to consider) organizational culture in M&A integrations to personal leadership successes and failures in businesses of all shapes and sizes across numerous industries and geographies, this podcast takes a hard look at individual and organizational behavior to share insights and knowledge that will help you and your org get ahead of the competition.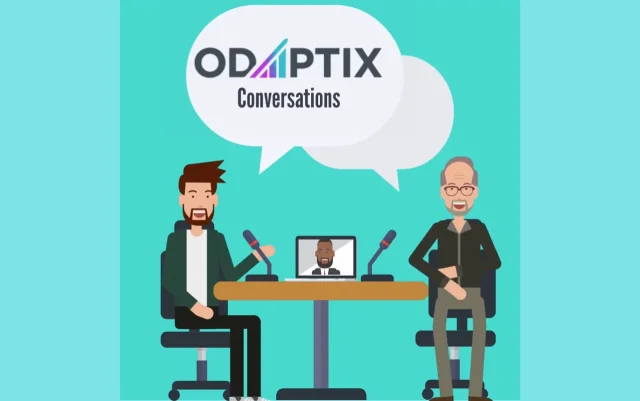 Ready to Get in On the Action or Looking to Work With Us? Let's Connect.
Our Latest Podcast Episode:
The Man Behind The Camera - Part 1
Odaptix COO Andrew Schweiger, Host Landon Riley, and guest, Matt Weathersby break down what makes a successful freelance business, from creating a reliable brand that stands out, adjusting to varying company cultures, and the obstacles one man operations must overcome. Matt Weathersby is the founder of "Weathersby Films," a successful multimedia company, primarily focusing on wedding videography and freelance-corporation partnerships. In this installment, he explains how he has found sustained success within his industry, and the strategies he implemented to get to that point.